---
COUNTER
---
TABLET COUNTER - TILES COUNTER
---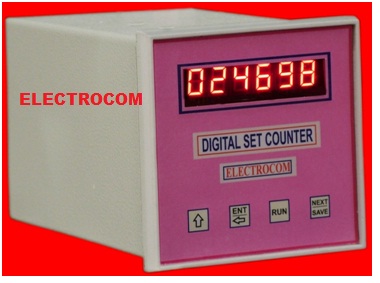 Tablet counter offered by Electrocom is widely used in pharmaceutical company to display tablets , packing boxes , speed of tablet production etc.
It is microprocessor based instrument which display data accurately with features like auto stop at set counts.
Tablet counter is used in various machines to count the production – online.