Distribution of Power with Capacity Planning, PF Correction system , Switchgears, Protection circuits , Changeover , Energy Meter , Recorders etc….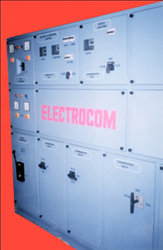 Control panel with Electronic Programmer for Sequence controlling with reference to Time and Temperature.
Chemical Dosing Panel for Textile , Chemical and Other Industries for various application. User programming with required switchgears.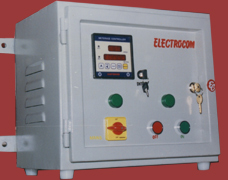 Dosing Rate Programming with Multiple Intelligent Sequence Controlling .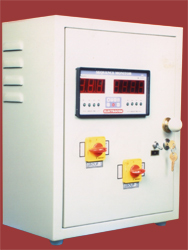 Panel which takes care of Jigger and Soft flow Dyeing Operation Controlling. Heating control with pressure / De pressure Valve operations.
All Kind of Electrical Panels with Electronics Instruments and safety and control interlocking. Customize Development to suit user requirement.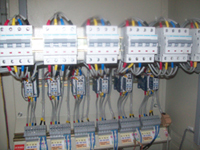 Automatic Heat Controlling as Per user guided programme with time reference. Multiple programmes and recording system..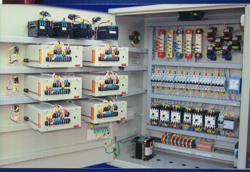 Panel with Temperature Controlling , Level Controlling and Annunciator System for Boiler Operation.
Time Switch panel for Automatic On and Off operation of Street Lights
Six Zone Temperature Controlling Annunciator Output User Set Values for Controlling and Critical Values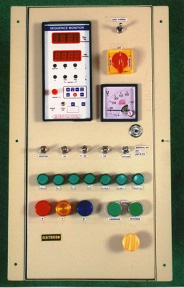 Yarn Dyeing , Rope Dyeing, Fabric Dyeing … Etc . All kind of Dyeing Panels with required Electronic instruments and setup.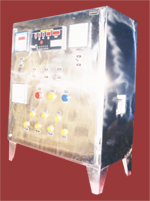 LED Window Panel, Window Size Small to Very large as user requirement . Panel with Process control instruments , Hooter , Switchgear etc…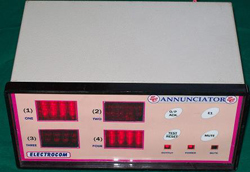 Design of Loom Operation Control and Supervisory System. Advance Technology based Electronic cards, Sensors and Control Mechanism.
Temperature Indicator , Controller with Recording system and Heater control Mechanism.
Panel for Breakage Sensing with Production Control Mechanism.