---
COUNTER
---
SPEED INDICATOR - RPM - PRODUCTION SPEED - METERS/MINUTE
---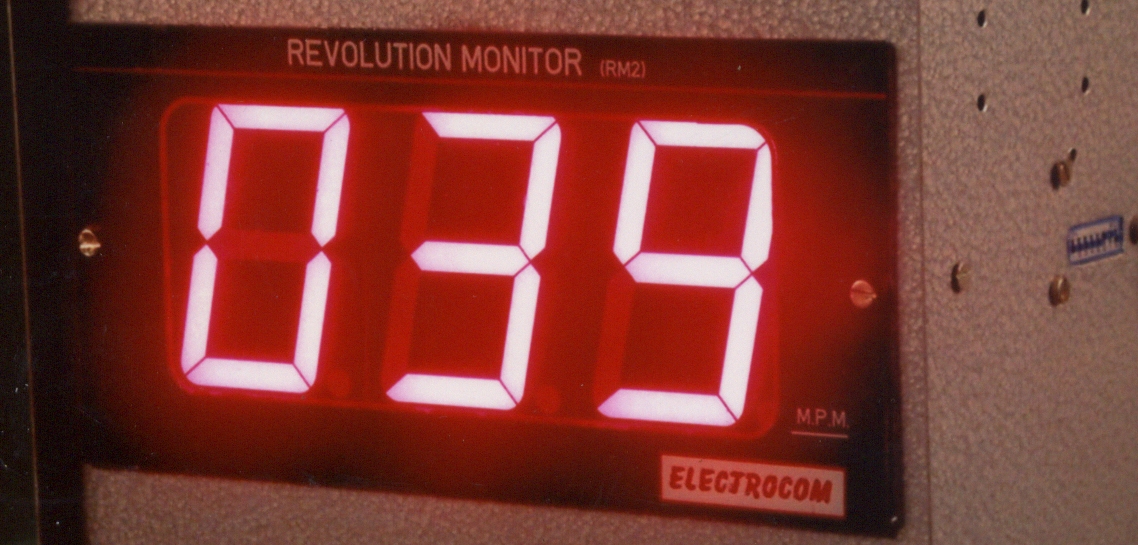 Speed Indicator is available in 3 Version.
1. Revolution Per Minute - RPM Display
2. Production Speed Meter Per Minute - MPM Display
3. Production Speed Counts Per Minute - CPM Display
4. RPM & Production Both Display
On Line display of speed in revolution per minute , meters per minute or user units. Easy Operated instrument to display speed of Motor , Fabric output or other moving elements. Truly Online with Digital Display.